In this article, we invite you to explore the wonders of a neighborhood supermarket that caters to all your needs. From fresh produce and pantry essentials to delectable bakery treats and household items, we've got you covered. Say goodbye to multiple shopping trips and embrace the convenience of finding everything you need under one roof. One-Stop Supermarket
Why Choose a One-Stop Supermarket?
Choosing a one-stop supermarket offers a multitude of advantages that cater to your busy lifestyle and shopping needs. One of the primary reasons is the convenience it brings. Instead of driving around town to multiple stores, a one-stop supermarket allows you to find everything you need in one place. From fresh fruits and vegetables to household essentials, you can efficiently complete your shopping list without the hassle of navigating through different locations.
Moreover, a one-stop supermarket provides a diverse range of products, making it easier to discover new items and cater to various preferences. Whether you're looking for international ingredients, specialty items, or organic options, you'll find a wide selection to choose from. This variety allows you to explore different brands and flavors, creating a delightful and rewarding shopping experience.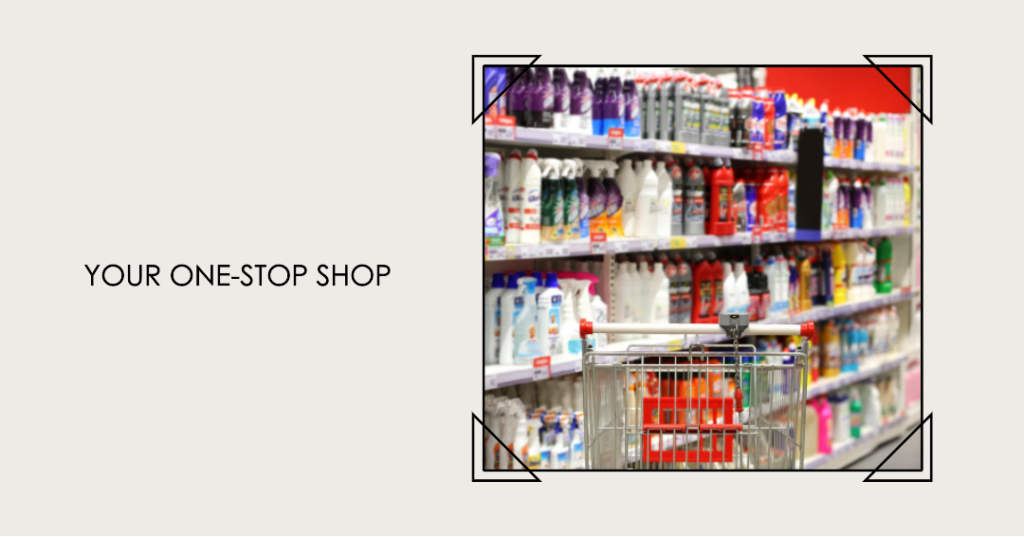 With its time-saving benefits and the convenience of a wide product range, a one-stop supermarket is your go-to destination for efficient and enjoyable shopping trips. Embrace the ease and simplicity of finding everything you need in one place, making your everyday errands a breeze.
How to Make the Most of Your Shopping Experience in a Supermarket
Maximize your shopping experience in a supermarket with these handy tips and tricks. First and foremost, create a well-organized shopping list before heading to the store. Having a clear list not only helps you stay focused but also saves time by preventing multiple trips back and forth between aisles.
Next, explore the store strategically
Start with the fresh produce section and work your way through the aisles, grouping similar items together on your cart. Be open to trying new products and take advantage of any promotions or special deals available. Remember to check expiration dates and choose items with the freshest quality.
Lastly, don't hesitate to ask for assistance if you need help finding a specific product or have any questions. The store staff is always there to assist you and make your shopping experience more enjoyable. By following these tips, you can make the most of your supermarket visit and turn it into a seamless and satisfying outing. Happy shopping!
Benefits of a Neighborhood Supermarket
Choosing a neighborhood supermarket offers a range of benefits that make it a preferred shopping destination for many. One of the significant advantages is the sense of community it fosters. Being close to home, a neighborhood supermarket allows you to connect with familiar faces, creating a friendly and welcoming atmosphere. The staff often knows their regular customers, making your shopping experience more personalized and enjoyable.
Another key benefit is the convenience of proximity. With a neighborhood supermarket just a short distance away, you can easily pop in whenever you need something, saving time and effort. This accessibility also means you can make frequent trips to pick up fresh produce or last-minute essentials without having to plan extensive shopping outings.
Furthermore, neighborhood supermarkets often prioritize local products and support local businesses, contributing to the overall economic growth of the community. By choosing to shop locally, you are also reducing your carbon footprint, as you'll likely find a selection of products that have been sourced from nearby suppliers.
Naperville Fresh Market: Your Go-To One-Stop Supermarket
At Naperville Fresh Market, we take pride in providing a friendly and welcoming atmosphere. Our dedicated staff is here to assist you with any inquiries and to make your shopping experience enjoyable. Whether you're looking for specialty ingredients, exploring international flavors, or simply stocking up on everyday essentials, our supermarket is designed to meet all your shopping needs with ease and convenience.
Visit us at 955 W 75th Street, Naperville, IL 60565, or give us a call at 630-961-9204 to discover the wonders of Naperville Fresh Market. You can also explore our website at https://napervillefreshmarket.com/ to stay updated on our latest offerings and promotions. Embrace the convenience of a one-stop Supermarket and elevate your shopping experience at Naperville Fresh Market today!